You are here
M-Inform is the university's outside interest disclosure system.
 LOG INTO M-INFORM 
(UMICH uniqname and password required)
Other Support by Any Other Name...
U-M uses the term "Other Support" in general reference to federal agencies' synonomous terms.  This includes NSF's and DoD's "Current and Pending Support," NASA's "Ongoing/Pending Support," and more variations.
U-M Review Process
As a U-M investigator, many of the outside activities, relationships, or interests ("outside activities") you disclose to the University in M-Inform should also be reported to federal sponsors in sponsor documentation (e.g., Biosketch, Other Support, Current & Pending, and Facilities, Equipment, or Other Resources).  See the Disclosure Matrix for details.
The U-M COI Offices assist U-M investigators with both outside activity disclosures and sponsor reporting obligations for international engagements by reviewing:
Outside activity disclosures in M-Inform, including those involving an institution, government, or company located outside the U.S.


Supporting documentation uploaded into M-Inform with a disclosure of an outside activity with a non-US entity (U-M disclosure requirement as of July 2021).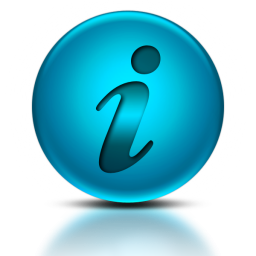 Examples of supporting documentation include, but are not limited to, original and English translations of contracts, grants, appointment/acknowledgement letters, statements of work, emails detailing the outside activity, and any other agreements with a non-US entity.
Sponsor documentation at Just-In-Time (JIT) for NIH or at the time of award initiation for other federal agencies to ensure that all the required international outside activity information is appropriately disclosed to U-M and reported to the sponsor.
As part of this review, the COI Offices may advise investigators as to which:
Outside activities should be included in their sponsor documentation, and how to meet federal agency requirements.


Supporting documentation also should be included in their Other Support for NIH.
Federal Requirements
Many federal agencies require investigators to report other sources of support as part of proposal submission, award negotiation, and/or progress report processes.  This requirement assures the funding agency that:
It is not providing support for research where there is any scientific, budgetary, or commitment overlap with other supported research,


All resources available in support of the investigator's research are being reported regardless of whether they are received directly by the investigator or through the institution, and


The participating personnel have sufficient capacity to conduct the work that the agency will be funding.
Institutional Responsibilities
NIH and NSF guidance on reporting other sources of support highlight the research institution's responsibility, as the applicant and recipient of federal funding, to ensure that all information submitted to the funding agency for a proposal or grant are complete and accurate and to establish institutional processes to "ensure individual investigators make all appropriate disclosures to [the institution] regarding other support, affiliations, and financial interests". 
U-M meets this institutional responsibility through the use of M-Inform and the review functions of the departments, ORSP, and the COI Offices.
U-M Investigator Responsibilities
Review the Disclosure Matrix.
Disclose your outside activities in M-Inform.
Upload supporting documentation into M-Inform for those outside activities that involve a non-US entity if you have active NIH funding (direct or prime), or plan to submit a funding proposal to NIH within the fiscal year.
Work with the COI Offices' Other Support Review team to resolve any questions or concerns regarding appropriate reporting of outside activities in sponsor documentation and supporting documentation.
Compile your Biosketch for submission to a federal sponsor with your proposal.
Compile your Other Support / Current & Pending document according to the federal agency's process.
Provide updates regarding active sources of Other Support/Current & Pending via annual progress reports (RPPR) for the project.
Immediately notify the Other Support Review team at Other.Support.Questions@umich.edu if previously undisclosed sources of Other Support were not correctly included in the initial proposal, JIT, RPPR, etc.