You are here
Single IRB-of-Record (sIRB) Process
Single IRB-of-Record (sIRB) Process
sIRB policy effective dates
Non-exempt, collaborative human subjects research (i.e., studies in addition to clinical trials) will be required to use a single IRB-of-Record for research sponsored by:
NIH - as of January 25, 2018
Other federal agencies following the Common Rule - as of January 2020
The NIH sIRB policy applies to:
NIH-sponsored multi-site studies, where the same protocol is used at multiple sites
Domestic research only
U-M IRB-of-RECORD PROCESS REFERENCES
Currently, non-exempt multi-site human subject studies have the option to utilize a single IRB-of-Record (sIRB) to streamline the human subject protections review process and avoid duplicate review by an institutional review board at each site. 
As federal sponsors (e.g., NIH) implement policies requiring the use of an sIRB for multi-site projects, U-M study teams may work more often with an external IRB (either an accredited commercial, "central," or other academic IRB). 
When utilizing an external IRB, an Authorization Agreement (a.ka. "reliance" or "collaborative" agreement) must be established for the project between U-M and the external IRB before the sIRB can conduct its review.  This is the legal contract negotiated and signed by U-M's HRPP Director that cedes IRB oversight authority to the external IRB.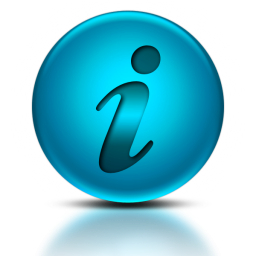 An sIRB only handles the IRB review functions centrally.  Related local functions (e.g., ancillary committee review, verification of human subjects protections training fulfillment) remain with the individual participating institutions.  The conduct and reporting of the research remain the study team's responsibility (see Study Team Process below).  
U-M Considerations
U-M Approved External IRBs
U-M has master service agreements with two commercial IRBs:
All U-M units can utilize either of these external IRBs as the sIRB for the review of multi-site projects involving human subjects research.   
In addition, Michigan Medicine has negotiated service agreements for U-M Medical School unit use of:
Advarra (formerly Chesapeake IRB and Schulman IRB)
Master service agreements establish the terms and conditions for the IRB review, including the fees charged (if any) for the initial review, continuing review, and the review of AEs/ORIOs.  When any of the U-M approved external IRBs are utilized as the sIRB, an individual Authorization Agreement may not be needed.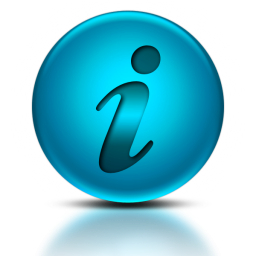 For NIH-funded multi-site human subjects research, fees (if any) for the external sIRB review should be budgeted as a direct cost on the proposal/award budget.
Will U-M act as the sIRB?
The U-M IRBs evaluate on a case-by-case basis whether they can effectively serve as the sIRB for a proposed multi-site project.  The main evaluation criteria are:
The risk level to the human subjects
The number of sites
The experience level of the U-M PI/study team
The level of administrative resources available to the PI/study team to manage/coordinate the project
Whether the U-M PI holds the funding grant

Before you begin a funding application for a multi-site study involving human subjects research contact the applicable U-M IRB to discuss the sIRB options.  To comply with the NIH sIRB policy, when a U-M Principal Investigator (PI) is the awardee of a multi-site grant, U-M plans to cede IRB oversight to an external IRB.
Study Team Process
When ceding to an external IRB (whether commercial or other institutional partner), the U-M study team:
Indicates the selected external IRB in the PAF/CTRF in the eResearch Proposal Management (eRPM) system.
Contacts the external IRB to determine the IRB review fees for incorporation into the proposal budget.  Commercial IRBs post their rates on their websites.  Some academic IRBs may also charge a fee.
Works with the external IRB and the applicable U-M IRB to request an IRB Authorization Agreement.  

​No one on the study team (or at the U-M IRB) has the authority to negotiate or sign the IRB Authorization Agreement.

Completes a Requesting Review by a Non-UM IRB (a.k.a. "ceding") application in the eResearch Regulatory Management (eRRM) system.   The external IRB usually will have an application process which the study team also must follow.
The Requesting Review by a Non-UM IRB (a.k.a. "ceding") application provides the project information necessary for related local (i.e., U-M) review functions not handled by an external IRB and for the administration of the research at the U-M performance site, such as:
Ancillary Committee review (e.g., conflicts of interest, radiation safety, research pharmacy, and clinical billing.)
Human subjects protections training fulfillment for U-M personnel via PEERRS or other training equivalent
Amendments (e.g., changes impacting ancillary review or decision to cede oversight, project holds/suspensions)
AE/ORIOs for related serious adverse events that occur in U-M subjects, unanticipated problems that occur in U-M subjects, and serious and/or continuing non-compliance determinations regarding U-M participation
Annual continuing review to track study status
Study teams must receive both the U-M acknowledgement letter and the external IRB approval notice before beginning any research related activities.
FAQs
A single IRB-of-Record (sIRB) is the institution review board that is designated (with negotiated terms via a formal service/authorization agreement) to act as the sole provider to conduct the initial, continuing, and any subsequent review of the research project to ensure human subjects protection regulations will be/are followed.
From U-M's perspective, an external IRB is any non-UM institutional review board.  An external IRB can be an accredited commercial, central, other academic, or hospital-based IRB.  When a U-M study team is not utilizing a U-M IRB for a non-exempt, multi-site human subjects research project, it will be using an external IRB.
A central IRB is an institutional review board that specializes in reviewing a specific type(s) of human subjects research; or is established to review projects funded by a specific agency.  For example, the NCI Central IRB reviews projects sponsored by the National Cancer Institute.
An external (i.e., commercial or other academic) IRB may charge for services when designated as the single IRB-of-Record (sIRB) for a multi-site, non-exempt human subjects research project.  Estimated expenses are negotiated on a case-by-case basis in the service agreement between U-M and the external IRB, and budgeted for as direct costs in the sponsor's (e.g., NIH) funding proposal and award.
Common IRB services include, but are not limited to:
IRB Reviews

Initial review of the research protocol, investigator/site qualifications, informed consent plan and documentation, and subject recruitment materials
Continuing/annual protocol review (regulatory requirement) for subsequent years of the project
"Periodic" review of any incident reports (e.g., Adverse Events or ORIOs), as they are filed
Amendments/modifications -  changes to the study that require IRB review

Administrative Services - letters, study changes not requiring IRB review, etc.
Site/Project Closeout - review of the final status report, resolution of outstanding issues 
Other - services as applicable to the project, e.g., foreign language translation, etc.
Factors that impact the budget for sIRB services include the number of performance sites, level of risk to the subjects and/or institution, duration of the study, and more.  See the External sIRB fee schedule -sample for an example.

The principal investigator is not authorized to sign the negotiated service agreement with the external IRB.  As a financial transaction, the agreement must be signed by an authorized official from U-M Procurement Services and may require approval from the U-M Regents.
Always contact your U-M IRB to determine sIRB requirements prior to submitting funding proposals for multi-site, non-exempt human subjects research.
Questions?
To ask a question, express concerns, or provide suggestions about human subjects research protections at U-M, please send a message to hrppumich@umich.edu.