You are here
Other Export Control Concerns
Besides research with military or dual-use items and technical information, export control regulations may impact research activities, including
Overseas shipping
Information technology (IT)
International travel
Laptops & software
Attending DOD restricted conferences (DD2345 process)
Hiring workers
Disposal of controlled items & information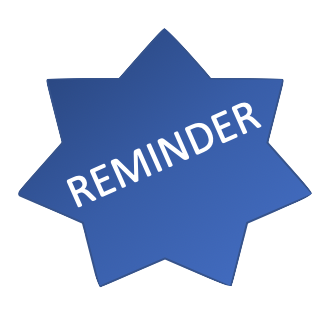 Cloud-based videoconferencing systems, such as Zoom and BlueJeans are not export controls compliant!
U-M researchers should not discuss or share export controlled data or technology (including screenshots, screenshares, recordings) using these videoconferencing systems, as these cloud-based systems are without end-to-end encryption protections and users can be located all over the world.  Only use export compliant data-sharing and collaboration tools for sharing export controlled data and technology.  For further information, visit the U-M Sensitive Data Guide.
Export Controls are federal laws that govern how technology, technical data, technical assistance, and items or materials (from software to satellites and more) are physically or electronically exported, shipped, transmitted, transferred, or shared from the U.S. to foreign countries, persons, or entities.  These laws protect national security and U.S. foreign policy interests, prevent terrorism and the proliferation of weapons of mass destruction, and preserve U.S. economic competitiveness.  Penalties for violating these laws can be severe, both for the individual researcher and the university.  
Your research may be subject to export controls oversight when:
The items, materials, technology or technical data used in the research are identified on U.S. export control lists.
Working with (formally or informally), or providing technical assistance to, foreign nationals from countries currently sanctioned (e.g., for trade, travel, or terrorism) by the U.S.
A research agreement (e.g., contract, award, non-disclosure agreement) limits publication of results or participation in the design, conduct, or reporting of the research based on citizenship.  
About the U-M Export Controls Program
U-M adheres to multiple federal agencies' export controls regulations.  The three main regulations are:
International Traffic in Arms Regulations (ITAR) from the U.S. Department of State (Directorate of Defense Trade Controls) which covers items and services related to military/defense applications, including spacecraft and satellites.
Export Administration Regulations (EAR) from the U.S. Department of Commerce (Bureau of Industry and Security) which covers "dual use" civilian/military items and technology.
Office of Foreign Assets Control (OFAC) from the U.S. Department of the Treasury, which covers restrictions due to foreign trade embargoes and economic sanctions.
U-M Export Controls Officer
The Export Controls Officer supports university investigators and research administrators with questions about and actions required for compliance with these federal regulations including:
Evaluating research activity (e.g., sponsored project, technology transfer, international travel) for export controls conditions in coordination with ORSP, Innovation Partnerships, and other university units
Assisting in the creation of a Technology Control Plan (TCP), if export controls apply to the research activity
Obtaining appropriate federal licenses and other approvals for the export controlled research activity
Advising on, and monitoring the completion of, required export controls training 
Export Controls Review Committee
The U-M Export Controls Review Committee (ECRC) headed by the Export Controls Officer, reviews and approves Technology Control Plans as well as provides guidance to and feedback on the U-M Export Controls compliance program.  Membership comes from across the university and research disciplines.  The committee reviews policies and procedures to facilitate effective adherence to the federal regulations while maintaining U-M's commitment to openness of research as outlined in the Regents' Policy Concerning Research Grants, Contracts, and Agreements (SPG 303.01).
Researcher Roles & Responsibilities
As a U-M investigator you are expected to:
Answer the initial Export Controls question on a proposal approval form (PAF) to the best of your knowledge
Respond to any follow-up questions regarding export controls 
Complete a Technology Control Plan when and as applicable
Verify with the U-M Export Controls Officer if export controls apply when traveling internationally to conduct research or for research-related activity (e.g., conferences)
Questions?