You are here
Common Rule & Other Changes
Common Rule & Other Changes
The revised Common Rule went into effect on January 21, 2019!  As of that date, the eResearch system changes made in 2018 to support the HRPP Flexibility Initiative will apply to all studies regardless of funding source.
Major Regulation Changes
What to Expect
The new regulations do not impact studies approved prior to the proposed implementation date of January 21, 2019.  
For new studies, expect to see:
eResearch & IRB application changes
Informed consent template revisions
HRPP Operation Manual updates
U-M IRB standard operating procedure updates 
Minor IRB jurisdiction changes to facilitate workload changes
A conservative approach as to when U-M will be the sIRB, with IRB consultation recommended prior to application submission
For existing studies, after the U-M implementation date the U-M IRBs may choose to apply the new rules to minimize burden for investigators.
U-M Actions
The U-M Human Research Protections Program (HRPP), the two U-M IRB Offices, and ITS eResearch teams are working collectively to interpret the new Common Rule elements and update the University's policies, business processes, and eResearch systems to accommodate the changes while maintaining a high-level of subject protection.  The working groups will present their proposed business process changes to U-M's IRB Council, the advisory/governing body for the HRPP, in July 2017.  Once approved, these teams will seek feedback from the research community and work on implementation plans so that U-M is prepared to follow the revised Common Rule by the finalized effective date.
Decisions Made to Date
Exemptions - U-M plans to pursue options for system-generated determinations for some exemption categories.  As this is a big change to current University practice, a post-approval audit period may be implemented to evaluate the effectiveness and limit potential risk.  By adopting this optional element of the Common Rule, the HRPP believes that U-M can demonstrate administrative flexibility and be a leader among its peer institutions.
sIRB - U-M IRBs will continue to assess its criteria for whether U-M will serve as the single IRB-of-Record or cede review to another institution or a commercial IRB.
Broad Consent - U-M will not implement the new regulatory "Broad Consent" option as an informed consent process at this time.  Exemptions 7 & 8, which rely on Broad Consent, also will not be implemented.
What You Can Do 
Check this website periodically for new information.  We will continue to add information through January 2018, as it becomes available.   
Look for educational sessions, such as IRBMED's seminar series, advertised here, in newsletters, and on the HRPP and IRB websites.
Other Regulatory Changes
The National Institutes of Health (NIH) is implementing a variation of the Single IRB-of-Record policy beginning January 25, 2018.  The NIH sIRB policy applies to:
NIH-sponsored multi-site studies, where the same protocol is used at multiple sites
Domestic research only
Go to the U-M Implementation:  NIH Single IRB-of-Record (sIRB) webpage for more information.
NIH Clinical Trial Policies
The NIH has issued several other policies and guidance designed to "enhance the accountability and transparency of clinical research":  
NIH Definition of a Clinical Trial
A research study in which one or more human subjects are prospectively assigned to one or more interventions (which may include placebo or other control) to evaluate the effects of those interventions on health-related biomedical or behavioral outcomes.
https://grants.nih.gov/policy/clinical-trials/definition.htm
Revised clinical trial definition (1/25/2015) 
Required Good Clinical Practice training (1/18/2017)
ClinicalTrials.gov registration and reporting of results (1/18/2017)
Use of the new Human Subjects and Clinical Trial form (part of the NIH funding application package, Forms-E) (1/25/2018)
NIH's definition of a clinical trial is broad, encompassing a wide range of activity which now may include behavioral studies (e.g., studies that manipulate an independent variable to observe a hypothesized modification of a behavioral process).  For an overview of the changes, view the NIH Clinical Trials Requirements presentation from IRB-HSBS.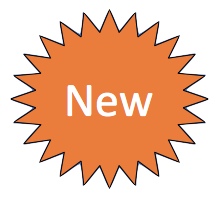 03/22/2018:  The federal appropriations act (p. 34-35) directs NIH to delay enforcement of its expanded clinical trial definition (shown above) for the federal fiscal year 2018 (October 1, 2017 - September 30, 2018) and to seek comments from the research community regarding NIH's expanded interpretation of "intervention" for fundamental research projects involving human subjects.  Note:  The law only impacts NIH's policy that revised the definition of clinical trials.  All other recent NIH clinical trial policies, including the use of a single IRB-of-Record when applicable, remain in effect. 
Where to Find Help
To help you identify whether your NIH-funded research would be considered a clinical trial under this definition and, therefore, subject to all the related policies (e.g., NIH sIRB, ClinicalTrials.gov registration and reporting, etc.), the NIH offers the following resources:
Questions?
To ask a question, express concerns, or provide suggestions about human subjects research protections at U-M, please send a message to hrppumich@umich.edu.