You are here
HRPP Flexibility Initiatives
HRPP Flexibility Initiatives
The Michigan Initiative includes two types of process improvements:
Innovations - Outright changes to institutional policies, processes or procedures

Demonstrations

- Temporary changes to policies, processes or procedures that are piloted to ensure that the change reduces administrative burden without increasing risk or adversely impacting subjects' rights or welfare.  
Considerations for Implementing Demonstration Projects
1.  Modification/development of policies, procedures, and IRB materials, including but not limited to:​
Standard Operating Procedures

Guidance and policy materials

Determination letters to inform PIs about additional responsibilities
2.  eResearch system changes/additions, including but not limited to:
IRB application and workflow 
System notifications (new, reminder)
Reporting mechanisms for tracking and monitoring
3.  Training of IRB staff and IRB membership 
4.  Education of PIs and study teams 
5.  Monitoring to assure subject safety and compliance with demonstration partners
6.  Informing AAHRPP when submitting any (re)accreditation materials
The Michigan Initiative
The HRPP Policy Innovation & Demonstration Initiative ("Michigan Initiative") is an ongoing effort to review current U-M human subjects protection policies and procedures to reduce administrative burden and streamline processes for investigators and staff.  The Michigan Initiative focuses on utilizing the flexibility allowed by federal regulations and identifying standards for areas where these regulations do not apply, while maintaining the ethical standards that form the basis for protecting human subjects in research.
For flexibility initiatives, the HRPP, under the direction of the University of Michigan Office of Research (UMOR), and the U-M IRBs work together to develop institutional approaches to reduce regulatory burdens in human subjects research.  
Since U-M elects to apply its Federalwide Assurance to only research sponsored by federal agencies that require adherence to 45 CFR 46, we are positioned to create alternative processes and procedures for review of non-federally funded human research through flexibility initiatives (a.k.a.  "innovation or demonstration projects").  
Flexibility Initiative:  Pilot of the 2018 Common Rule for non-federally funded research
The 2018 Common Rule offers opportunities to reduce administrative burden for both study teams and the U-M IRBs.  In preparation to implement the regulatory changes, the U-M IRBs and ITS-eResearch have worked to improve the workflows in the eResearch IRB application. 
Flexibility Pilot

On June 11, 2018, the updated version of the IRB application will be released to the research community.  This will enable the U-M IRBs to pilot the following new burden-reducing provision of the 2018 Common Rule for non-federally funded human subjects research:
This pilot will allow U-M to evaluate business process changes, validate burden-reducing efforts, and test changes to the IRB application prior to the implementation of the 2018 Common Rule.
IRB Application Changes
Enhancements to the eResearch IRB application that will be implemented as part of the pilot include:

The new version of the IRB application will display for all studies.  For projects with federal funding, or for those that are FDA-regulated, and therefore not eligible to participate in the pilot, the IRB teams will work with the study team to ensure the projects continue to receive the correct type of review and outcome determination.
 Changes to the Application Type page, including:

Renamed the Standard application to "Human Subjects research involving interaction or intervention" (a.k.a. "Interaction/Intervention") to reflect its use for all research involving an interaction or intervention.
Enhanced (and renamed) Secondary Research application for projects involving only secondary analysis of data/biospecimens (regardless of review path).
Removal of the Exempt application, as exempt projects will now be covered by either the Interaction/Intervention or Secondary Research application types. 



Addition of an "exemption screener" question to the Interaction/Intervention application 



Changes to the Exemption detail pages


Improved Sponsor selection functionality


Reorganized Informed Consent/Child Assent categories


New Termination functionality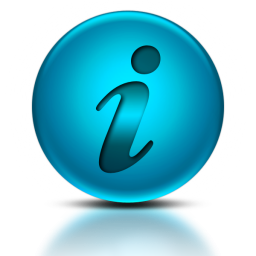 Exemption questions, workflow, and the related exemption review path options (i.e., Self-exemption, Limited IRB Review,  IRB Determined) are now embedded within two application types: Interaction/Intervention for exemption categories 1, 2, 3, 5, and 6 and Secondary Research for exemption category 4.  See the Exempt Human Subjects Research Decision Trees for details.  Note:  U-M will not pilot 2018 Common Rule exemptions 7 and 8.
FAQs
Innovations U-M has implemented to date include:
Streamlining the IRB application paths (i.e., types of applications) in eResearch for:

Secondary use of existing data/records/specimens
Exempt human subjects research
Activities not regulated as human subjects research
Requests for review by a non-UM IRB.



Updating IRB policies regarding staff roles for:

Exempt reviews - authorization for IRB staff to make exempt determinations
Scheduled Continuing Review (SCR) - authorization for qualified IRB-HSBS staff to conduct expedited review of non-federally funded research.



Implementing U-M guidelines regarding:


Expanding the interpretation of federal exemption category #5 to cover public benefit and service programs sponsored by the State of Michigan.
HRPP's criteria for demonstration projects includes:
The research must be determined to pose no more then minimal risk to subjects.


The research must not include:

Federal sponsorship, including federal training grants
FDA regulated components
Sponsor or other contractual restrictions requiring adherence to federal regulations for clinical interventions (including clinical behavioral interventions)
Prisoners as subjects
NIH-issued Certificates of Confidentiality



The project must evaluate the impact of procedural improvements, including the:

Compatibility with the current electronic IRB application
Ease of training and informing investigators, study teams, and the IRB staff
Ability to monitor the projects.



The project must signify the impact of procedural improvements on the research community, such as:

Elimination of regulatory excess that is not protective of human subjects
Enhanced regulatory outcomes for minimal risk research
No increase in effort required for investigators.
Extended definition for federal exemption #2 [pre-2018 Common Rule] (proposed by IRB-HSBS, 2013; adopted by all U-M IRBs)
Federal exemption category 2 applies to projects involving educational tests, surveys, interviews, or observation of public behavior.  It does not allow for any other research intervention in conjunction with the durvey, etc., regardless of the risk.  U-M exemption #2a expands the federal definition to minimal-risk research with adults that involves a non-invasive intervention followed by data collection vai survey, interview (including focus groups) or observation.  Examples of non-invasive interventions include, but are not limited to:

Reading a story or vignette
Playing an electronic game
Using a computer program or website
Watching a video
Using a robot arm or device
Being exposed to stimuli, such as color, light or sound (within safe limits)



Two-year approval periods (proposed by IRB-HSBS, 2007; adopted by IRB-Flint, 2014, IRBMED, 2015)
Federal regulations require continuing review of research at least annually, depending on the degree of risk to the subjects.  For research projects posing no more than minimal risk to subjects, U-M postulated that lengthening the review period beyone one year was unlikely to increase risks to subjects.


Exemption for analysis of identifiable data:  U-M Exemption #7 [pre-2018 Common Rule] (proposed by IRB-HSBS, 2007; adopted by all U-M IRBs) Federal regulations require annual continuing review for all studies, including minimal risk studies where research activity is limited to analysis of identifiable data.  U-M proposed that for research involving no direct interaction or intervention with human subjects, the requirement to submit annual continuing reviews doesn not enhance subject safety.  A new exemption category was created to provide appropriate review and subsequent exemption from regulatory oversight.  Anticipated benefits included:

Reduction of administrative workload for investigators
Reduction of application volume for IRB staff and reviewers
Reduced turn-around time for application review of U-M Exemption #7 studies
Questions?
The HRPP encourages members of the research community to suggest new innovations and demonstrations. Contact hrppumich@umich.edu with your ideas.