You are here
COVID-19: IRB-HSBS Guidance
COVID-19: IRB-HSBS Guidance
Research Reactivation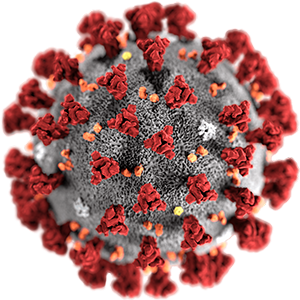 The process for a gradual reactivation of human research was released on June 19. Studies will be reactivated based on tiers developed to balance potential research benefits to individual participants with the risk of COVID-19 in the community. See the June 19 message from Vice President for Research Rebecca Cunningham, the UMOR Research Re-engagement webpage, and our recent newsletter for more information.
IRB-HSBS Activation Guidance
Submission of a Human Research Activation Checklist and approval from a Human Research Activation Committee is required for all studies, including exempt studies, except for those that will continue to be conducted using fully remote procedures.


Amendments are required for study reactivation only if changes to the IRB application or supporting materials (e.g., informed consent, protocol, recruitment materials) are needed. It is not necessary to amend your study to describe the COVID-19 mitigation procedures you will implement (e.g., face coverings, physical distancing, disinfecting, etc.)


Include "REACTIVATE" in the title for amendments submitted for this purpose. This will help the IRB staff prioritize your submission.


Submit amendments in parallel with submission of the Human Research Activation Checklist. Amendments can also be submitted in advance with the understanding that re-engagement with participants cannot begin until the Human Research Activation Committee has issued approval.


Submit the approval from the Activation Committee to IRB-HSBS via a Posted Correspondence in eResearch. Remember to click IRB-HSBS as the recipient of the correspondence to send a notification to the IRB staff owner of your application.
Research Restrictions
IRB-HSBS guidance provides U-M investigators with information concerning the pause in face-to-face human subjects research interactions. The guidance identifies exceptions to the research pause, and offers instructions for the appropriate IRB review of COVID-19 submissions.  Review the IRB-HSBS guidance for details. This guidance remains in effect for all studies until the Human Research Activation Committee issues approval for an individual study to begin.
Please note that the system-generated exempt and not regulated functions in eResearch will not be available for investigators during the period of restriction on face-to-face research interactions.  Exempt and not-regulated applications must be submitted to the IRB for review.
Questions?
For questions regarding U-M's COVID-19 research operations, email research.covid19@umich.edu
For IRB assistance, please contact:
IRB Health Sciences and Behavioral Sciences
Phone:  (734) 936-0933
email:  irbhsbs@umich.edu