You are here
U-M Implementation: NIH Single IRB-of-Record (sIRB)
U-M Implementation: NIH Single IRB-of-Record (sIRB)
NIH sIRB policy in effect January 25, 2018 for:
NIH grant applications (new, renewal, revision, resubmission) received on or after 1/25/18
NIH contract solicitations issued on or after 1/25/18
Common Rule sIRB in effect January 2020
As of January 2020, all non-exempt, collaborative human subjects research (i.e., studies in addition to clinical trials) will be required to use a single IRB for research sponsored by other federal agencies following the Common Rule.
Beginning January 25, 2018, all NIH-funded multi-site studies involving non-exempt human subjects research will be required to utilize a single IRB-of-Record (sIRB) for the review of human subject protections.  Use of an sIRB avoids duplicative review by multiple institutional review boards.  The NIH policy applies to:
NIH-sponsored multi-site studies, where the same protocol is used at multiple sites
Domestic research only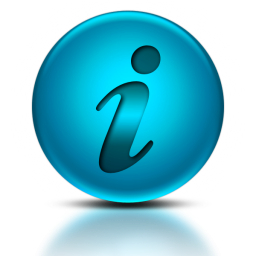 Only the IRB review functions will be handled centrally.  Related local functions (e.g., ancillary committee review, training fulfillment verification) remain with the individual participating institutions.  The conduct and reporting of the research remain the study team's responsibility (see Study Team Process below).  
U-M Considerations
External IRB Review
For an NIH-funded multi-site project, investigators must designate the single IRB-of-Record as part of the grant or contract application. The IRB-of-Record may be an external IRB (either an accredited commercial or other academic IRB).  To comply with the NIH sIRB policy, when a U-M Principal Investigator (PI) is the awardee of a multi-site grant, U-M plans to cede IRB oversight to an external IRB.

Before you begin an application for funding for a multi-site study contact the applicable U-M IRB to discuss the sIRB options.
Social/Behavioral Research
As a result of the NIH sIRB policy and the NIH's 2014 expanded definition of a clinical trial, multi-site behavioral interventions conducted by U-M researchers will be required to designate an sIRB.  This may include the use of an accredited commercial IRB, which previously has not been an option for studies under the jurisdiction of IRB-HSBS, IRB-Dearborn, or IRB-Flint.
Will U-M act as the sIRB?
The U-M IRBs will evaluate on a case-by-case basis whether they can effectively serve as the sIRB for a proposed multi-site project.  The main evaluation criteria are:
The risk level to the human subjects
The number of sites
The experience level of the U-M PI/study team
The level of administrative resources available to the PI/study team to manage/coordinate the project
Whether the U-M PI holds the funding grant
Study Team Process
When ceding to an external IRB (whether commercial or other institutional partner), the U-M study team:
Indicates the selected external IRB in the PAF/CTRF in the eResearch Proposal Management (eRPM) system.


Contacts the external IRB to determine the IRB review fees for incorporation into the proposal budget.  Commercial IRBs post their rates on their websites.  Some academic IRBs may also charge a fee.


Works with the external IRB and the applicable U-M IRB to request an IRB Authorization Agreement (a.k.a. "reliance agreement").  This is the legal contract negotiated and signed by U-M's HRPP Director that cedes IRB oversight authority to the external IRB.

If utilizing a commercial IRB with which U-M has negotiated a master service agreement, an individual IRB Authorization Agreement may not be necessary.
No one on the study team (or at the U-M IRB) has the authority to negotiate or sign the IRB Authorization Agreement.



Completes a Requesting Review by a Non-UM IRB (a.k.a. "ceding") application in the eResearch Regulatory Management (eRRM) system.   The external IRB usually will have an application process which the study team also must follow.
The Requesting Review by a Non-UM IRB (a.k.a. "ceding") application provides the project information necessary for related local (i.e., U-M) review functions not handled by an external IRB and for the administration of the research at the U-M performance site, such as:
Ancillary Committee review (e.g., conflicts of interest, radiation safety, research pharmacy, and clinical billing.)
Human subjects protections training fulfillment for U-M personnel via PEERRS or other training equivalent
Amendments (e.g., changes impacting ancillary review or decision to cede oversight, project holds/suspensions)
AE/ORIOs for related serious adverse events that occur in U-M subjects, unanticipated problems that occur in U-M subjects, and serious and/or continuing non-compliance determinations regarding U-M participation
Annual continuing review to track study status
Questions?
To ask a question, express concerns, or provide suggestions about human subjects research protections at U-M, please send a message to hrppumich@umich.edu.